1SHOPPINGCART and INFUSIONSOFT VIRTUAL ASSISTANT
We specialize in all the 1ShoppingCart functions – newsletters, autoresponders, product buy buttons and affiliate program.
For Infusionsoft we specialize in campaign building, email broadcasts and newsletters, product buy buttons and order forms,  landing pages and web forms and more. Heather is a Certified Infusionsoft Consultant
As a virtual assistant and ecommerce specialist, we would design the 1ShoppingCart and Infusionsoft portion with matching colors, images and fonts to your website. The visitor would get an email confirmation and receipt with his order number and download instructions.
To read my 1ShoppingCart Blog Posts – Click Here.
Below is an example of a product set up in 1ShoppingCart.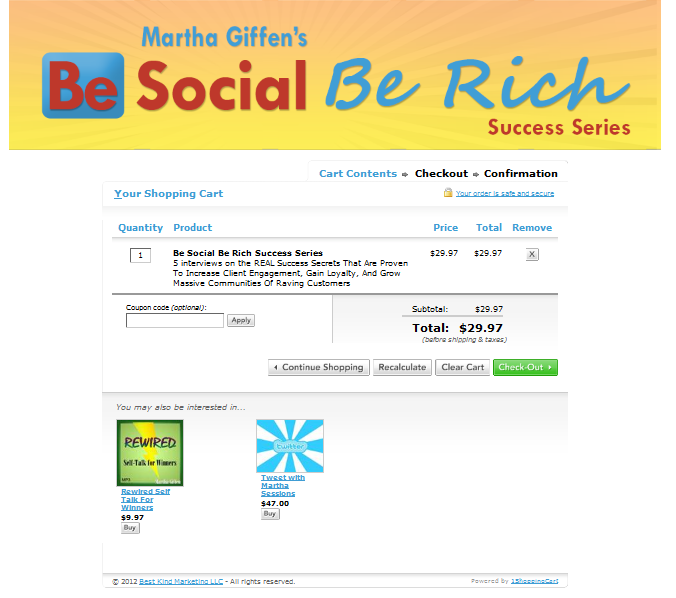 The below is an example of a 1ShoppingCart Newsletter.