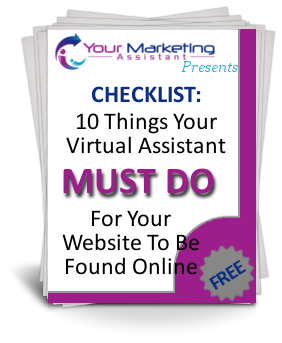 Many new online business owners wonder how to get more subscribers to their newsletter. Simply putting a form on your website that says "enter your email address and sign up for my newsletter" will not get you a huge number of subscribers. In today's world people are hesitant to just give away their email address. The prime way to get a website visitor's email address is to offer a free giveaway – such an eBook. However, you don't need to stop with just writing free content for your readers and waiting for them to connect with you when you send them out your newsletter. Another great benefit to giving away your eBook is that people assume that once you have written a book you are an expert and a leader in your field.  Also, once your reader has your book in their hand, there are other items it can include to get them to sign up for your programs and keep returning to your website.

1) Put your name and website URL in the footer of each page
By having your name and URL on each page, the reader will keep seeing it as they read your book and it will stay in their memory longer.
2) Include an about section at the beginning of your book
In your about section make sure to highlight your skills, experience and certifications that will showcase how you are the expert in your field.
3) Include Worksheets at the end of your book
Once the reader finishes reading your free advice and tips, include 5 or so worksheets that ask questions and encourage them to take steps to accomplish the advice you have given them in your book. As they complete the worksheets and see your name and URL at the bottom of each sheet, they will be reminded of your services.
4) End your book with an exclusive offer to your reader
Reward your readers for taking the time to read your book and give them a coupon code for a discount on your next program.
5) End your book with action steps for your readers
After the reader has completed your book give then some action steps in the conclusion. For example you can write – "for more free tips on … make sure to keep reading my blog" and "sign up for my next course by using the coupon code …"
6) Include a note in your book that it cannot be given away
At beginning of book write that you cannot give away the eBook and the only way to obtain a copy of it is to sign up for it at the website. Readers that enjoy reading your content will tell their friends and colleagues, who will then go to your website to sign up for their own copy.
By following these 6 great steps you will add more value to your eBook. The about section and worksheets will continue to highlight to your reader that you are the expert. Your URL, action steps to visit your blog and note that you can only get the book by signing up for it will continue to drive traffic to your website. Your coupon will of course get you more sales.
For ideas on how to distribute your content for free online – see 5 Ways to Distribute Your Content for Free.