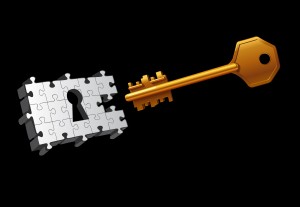 WordPress is a pretty good facility in its own right, but adding on the usefulness of plugins can and does increase the power of the WordPress tool although, it must be noted that WordPress.com takes the security of its site so seriously that it does not allow plugins on its WordPress.com website itself. The differentiation is that plugins are permitted on the sites which accept the WordPress.org software; and, there is a huge difference. Confusing it may be, but WordPress.com is not WordPress.org and plugins are not allowed on the former but they are allowed on the latter. That is the first of the differences. Now, there is open source software issued for bloggers which needs to be downloaded onto your own pc. This software is provided by WordPress.org and this is a software program, pure and simple.
WordPress.com is the bloggers' website which also utilizes the WordPress.org software and which is run by the same team who run WordPress.org from one company; the company being Automattic [with two 'tt's]. The team from Automattic run and operate WordPress.com from their own servers. However, with WordPress.org, you need to download the software and then upload it onto whichever your own servers are being hosted by.  If your servers are hosted by say Streamline for instance, if you were to use WordPress.org you would need to upload the WordPress.org software onto Streamline's servers for the software to operate on your own privately-managed website. There are a huge number of benefits to becoming a member of WordPress.com but, there are also a huge number of benefits in uploading WordPress.org; not least being able to make use of plugins to help you make money on the internet.
Having clarified that point, there are a number of popular plugins actually integrated into the WordPress.com website for the subscriber to use. YouTube is well supported by WordPress.com, as are many other javascript codes. Some less popular javascript codes are not, however. CSS coding is also restricted, although this restriction can be removed for upgraded accounts when you pay for more features on WordPress.com. For free accounts there are still many plugins that are integral to WordPress.com such as multi-lingual resources, traffic stats that are reported in realtime, post rankings and comment tracking, plus various other plugins which are always being reviewed by the WordPress Team.
One particular bonus of being a subscriber to WordPress.com is being able to contact the team due to its community-focused philosophy. Any plugins that you might have come across elsewhere on the Web and which you believe would benefit the rest of the WordPress Community, can be suggested to the WordPress team and if they agree that incorporating that plugin would be of benefit to its community, they will either integrate that plugin or include a similar one which may have similar benefits. Plugin authors can also register and add their plugins for listing with WordPress.org. Of course the addition does not happen overnight and the plugins authors have to wait a while for approval and necessary process thereafter before they can see their plugins on WordPress.