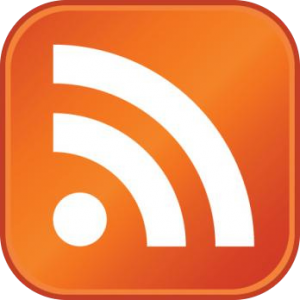 WordPress really does make blogging easy and as a member you are eligible for a number of pretty useful widgets. These are accessed from your WordPress sidebar and the most successful bloggers make full use of these sidebar facilities to make a more efficient job of popularizing their blogs and becoming better known in the blogging world. WordPress has a number of widgets which can be utilized to make yourself known and have your blog shown on the various blog advertising sites such as Flickr, Del.icio.us, Meebo and many others. The best thing about WordPress widgets, however, is their drag-and-drop facility, meaning that you don't need to juggle html or insert symbols or anything like that into your blog. You simply drag them and you drop them. The variety and quality of the widgets on offer is truly spectacular and they really do add that professional look to any blog page.
There is quite a range, including calendar, archives, links, a widget which records your recent posts, plus others.  A particularly favorite widget of many is the Tag Cloud which gives a really professional finish to your WordPress page. All your most used tags can be rounded up and revealed in a cloud format; difficult to explain but very effective on your WordPress page. Other widgets include an RSS feed, a widget for Vodpod video, box.net file sharing and one of the most important of all the widgets, the Akismet widget which  prevents all those irritating spammers from leaving unwanted and unwarranted messages on your WordPress blog. You also have widgets for Top Clicks, Blog Stats, Top Posts, Platial Mapkit, Flickr and an Authors' widget. Some of these widgets are also available as plugins, such as the integral stats system and Akismet.
Akismet's philosophy is to 'restore innocence to blogging' and that spam is the 'underbelly of the internet' and wastes too much of everybody's time; a fact with which many will definitely concur. It is total anathema to most internet marketers and why people think they can make money from spamming is better left undiscussed. Akismet can actually be downloaded separate to WordPress and is free for personal use. Akismet has made API keys available for all personal blogs. However, Akismet does charge for commercial use if you are earning more than $500 a month from your blog, providing commercial API keys for commercial users. Akismet certainly rates as being a No.1 WordPress widget. Bloggers can focus on their own blogging instead of spending forever trying to get rid of unwanted rubbish sent to them by people who think the bloggers might have some use for their marketing efforts.
What other widgets would feature on the popularity list? Well, apart from all of those mentioned, there is a little widget which WordPress calls 'pages'.  Basically, this enables you to build additional web pages onto your basic WordPress.com blog page so you can have a separate links page, About Me page, Affiliates' page or whatever other page you want to add. When you think of the cost of potentially hosting another separate website, you will fully appreciate why this little number is an all time favorite WordPress widget.