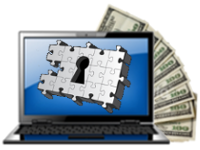 Do you visualize dollar signs every time you sign in on your blog? A few years back it would have been difficult to believe that something as simple as an online diary could earn money for you. But now everyone who owns a web log seems to be doing it. And how do they do it?
Blogging for the sake of interest is great but blogging to make money online from your efforts will require some tools, knowledge and understanding that the average web surfer may not possess. One of the easiest and most popular ways to make money from your blog is by using Google AdSense. Google AdSense is a very powerful tool that can help you make a healthy income from home. All that the bloggers have to do is to display AdSense ads on their blogs and make money by doing so. Making money with Google AdSense is as simple as that and does not take much work to get started.
With Google AdSense you have a choice of different sizes and types of ads, as well as where to place them on your WordPress blog. So when do you make money? Whenever an AdSense ad is clicked you get the green back. You can check your AdSense account daily to see how much you earned in clicks that day. The amount per ad click may change daily as per the variation in the clicking from day to day and from ad to ad. Original quality content which your visitors and Google will like is crucial to having a successful and profitable blog but often a little tuning can easily raise income by a factor of four or more!
Most blogs will have content on a particular theme and related topics. Visitors to the blog will be like minded people or those who want information on the same topic. With this in mind AdSense will place ads targeted at those interests in the blog. And if you want your visitors to click on those advertisements or even view them you need to place them at prime blog locations. You must configure the ads to look good aesthetically too on your blog, so you need to keep in mind the same background color, text color, link colors, theme of your WordPress blog etc. It makes the page look interesting.
Another way to benefit from AdSense is to write articles incorporating the main keywords relating to your blog and to throw in a few secondary keywords as well. You can then diffuse these articles through the article directories and get good links and quality traffic to your blog and to your AdSense ads. You can also provide surfers the Google site search service on your WordPress blog.
Now you need to start marketing/promoting your blog using various methods. Go to a social marker and bookmark your blog to as many bookmarking sites as you can. You can make videos about your topic and post them on YouTube and can participate in forums related to you blog topic. Even if blogging is just a hobby, just by adding Google AdSense you can easily earn some money for yourself as well. So go ahead and try it on your blog.