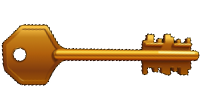 In the last two weeks a customer of mine had a subscriber to their email list drop hundreds of dollars shopping with their business. After a bit of a dialogue she was reminded her subscriber had met her at a networking event over two years ago. They met, chatted a bit, exchanged business cards and went on our way. Little did she know that something she said really caught her interest and she'd kept in touch through my email list ever since. Pretty cool, wouldn't you say?
Today's lesson is all about using offline methods to build your email newsletter list.
Your greatest weapon for building your email list offline is simple – it's a good ol' fashioned business card. Yes, people still keep these! I have business cards from eight years ago. If you want to build your email list offline, take what works online and move it to your business card. For instance, be sure to include an offer with a call to action to sign up for your mailing list.
Armed with your impressive business card your next step is to get out there and rub shoulders IRL (in real life).
Look, I'm sure that you don't really need advice on how to network. Just be you, have fun, make friends and let people know what you do.
If you're looking for places to connect with other business owners, here are some ideas:
Meetup.com – This website offers a huge number of groups where people of similar interests get together to talk about their business or hobby.
Google – Go to Google and type in your topic, your town and the word 'conference' or 'seminar' or 'event'. You never know what you might find!
Blogs – Popular blogs and websites in your industry will often be in the know about seminars and conferences in your niche.
Local Chamber of Commerce – Getting to know others in your local area is a great way to build your business. Often other Chamber members can partner with you to cross-promote each other.
Industry Magazines – Events and conferences will often be advertised in industry magazines. Check them regularly for events in your area or ones you may want to travel to.
The key to building lasting relationships and potential subscribers through offline methods is to let it happen naturally. You don't want to be a pushy salesperson. Keep the pressure off yourself and focus on building real relationships with people you relate to and who relate to you. This long-term thinking and effort will pay off for years to come.
In my recent blog post series –  Ten Ways to Grow Your Email List – we've covered 10 great ways to build your email list. You don't have to do them all or all at once. Again, pick what fits you and your business right now and TAKE ACTION right away so you can get the maximum results from this blog post series.