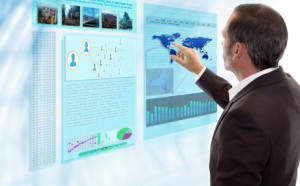 Virtual Assistants can perform pretty much any task that an onsite secretary can do assuming that he or she has the right technology in place. Virtual assistants can add exponentially to your time each day. In some cases, it can be almost like duplicating yourself so that you can focus on what earns your business money, allowing the VA to work on the tasks that are necessary but do not necessarily produce income. Here is a list, not comprehensive by any means, of various tasks that a VA can do along with the technology that helps them perform these tasks.
Social Media – Many virtual assistants are social media specialists. In fact, VA Classroom has a social media certification program specifically designed for virtual assistants to work with small business owners. A virtual assistant who specializes in social media can schedule your Twitter tweets and Facebook posts in HootSuite (3 times a day, 4 times, etc.), grow your Facebook likes, add followers for you on Twitter, design your Facebook landing page and so much more!
WordPress Blog Maintenance – Need someone to schedule your blog posts into WordPress? A Virtual assistant can paste them in to WordPress, insert your pictures and add good font colors to make the posts more visually appealing. A virtual assistant who knows WordPress SEO will work with the WordPress SEO Plugin to give your posts a meta title, meta description and meta keywords.
Customer Service — By installing a ticking system for your clients to ask questions and get assistance and then giving your VA the information to sign in, he or she can answer most of the client concerns and questions on your behalf sending on only the most serious issues to you. Give your VA the power to give refunds when needed, and keep track of the most asked questions in a FAQ that your VA can point to when answering the questions. If you're not ready for a ticketing system you can instead, give your VA access to your customer service emails. She can answer them for you, and pass on the serious ones to you to deal with personally.
Document Preparation –– Whether editing, formatting, proofreading or actually creating the entire document, many VAs can do these tasks expertly. You can send your documents by voice, or you can send over rough drafts with bullet points that you want to cover, however you do it, there is no reason why a VA with basic secretarial skills cannot handle most document preparation. This can be done via email, or by using collaboration tools such as Google Docs, Drop Box, or a project management system such as Central Desktop.
Bookkeeping — Whether you hire an accounting professional or  you assign your VA to  bookkeeper duties entering data into a spreadsheet or an online system like QuickBooks online, or Outright.com your VA can take these tasks off your hand. Simply scan receipts, checks, and expenditures and income, put into your Dropbox or send by email and let your VA do the rest. If you hire a professional bookkeeper or accountant they can even prepare your financial documents for you.
Article Marketing and Search Engine Optimization — If you  are marketing your business online you're likely engaging in Article Marketing. Your ghostwriter can send over approved articles straight to your VA who can then post them to the article marketing directories for you. Using Dropbox, a content management system or email works great for these tasks. You should provide your VA with your accounts and password information in order to post these articles in your name.
Administrative Tasks — This is what virtual assistants are known for and includes a variety of tasks such as managing your calendar, appointments, contacts, arranging travel meetings, data entry, research and more depending on what technology you've invested in and the needs of your business.
Just think, instead of spending 10 to 20 hours a week doing these tasks that do not earn money for your business, you can assign them to a VA which will give you that much more time to do the tasks in your business that are money makers instead. While all of these tasks are necessarily to keep your business running well, for you to keep doing them are simply time wasters. See a large return on investment by outsourcing these tasks to an experienced virtual assistant.