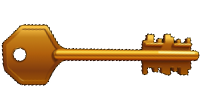 I make no secret of my love for WordPress. Besides being a great software for website design, it has so many built in functions for SEO. By using WordPress plugins for SEO you can avoid heavy coding on the back end of your website and benefit from high search engine optimization rankings.
WordPress has an abundance of FREE plug-ins to help you boost your results and traffic. Here are three WordPress SEO plug-ins to consider.
1. All in One SEO Pack
The All In One SEO Pack, http://wordpress.org/extend/plugins/all-in-one-seo-pack/  is one of the most popular SEO plug-ins and has more than 30,000 downloads. A comprehensive solution, it covers the basics and lets you set page titles, meta tags, keywords, and descriptions automatically.
Here are just some of the features and functions:
*  Automatically optimizes your titles for search engines
*  Generates META tags automatically
*  Avoids the typical duplicate content found on WordPress blogs
*  For beginners, you don't even have to look at the options, it works out-of-the-box. Just install.
*  For advanced users, you can fine-tune everything
*  You can override any title and set any META description and any META keywords you want.
2. Google Positioner
Google Positioner, http://wordpress.org/extend/plugins/wordpress-google-seo-positioner/, actually tells you which keywords are getting searched for on your blog. This is a great analytics tool because it'll help you hone in on the most popular and useful keywords for your readers. Thus enabling you to focus on what they are searching for. This plug-in coupled with Google Analytics empowers you to have all the information you need to make strategic business decisions.
3.  SEO Smart Links
Smart Links, http://wordpress.org/extend/plugins/seo-automatic-links/, automatically links keywords and phrases in your posts and comments with corresponding posts, pages, categories and tags on your blog. More than 100,000 downloads, this is a highly rated plug-in.  Your internal linking structure is one of the key elements search engines look for when analyzing and ranking your website. Manually creating these internal links takes hours of your valuable time. SEO Smart Links does it automatically.
These amazing plug-ins and many more are why many website builders choose WordPress. When trying to get to the top of the search engine results, it's smart to use every tool available to you.
Want some more FREE SEO tips? Get my FREE eBook 10 Things Your Virtual Assistant Must Do For Your Website To Be Found Online.
Want something additional for your SEO. For only $19.99 get Breakout SEO – "Powerful SEO Strategies You Can Use Straight Away To Easily Attract Organic Search Engine Traffic!"