Producing Web Copy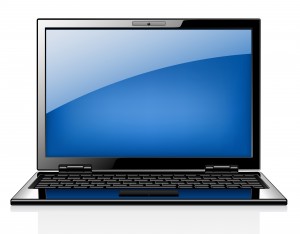 Producing web copy for a site is something, which if done correctly, takes some time to create. Many copywriters know the value of well-written copy and are constantly changing the copy on their websites to keep up with the demand of their targeted audience. The question is, how often should you produce new content?
How often to produce new web copy content? It all depends on the type of content you are talking about and how well it is or isn't performing for you. Let's take a closer look.
Sales Copy Content
There are a few factors in determining how often you should change or produce new content. If you follow your rankings on any of the popular search engines and you see your rank drop, then you may want to freshen up your content to help move you back up the ranks. Creating keyword rich articles that can be distributed throughout cyberspace will help to increase your rankings and put you back in the spotlight.
If your site offers something for sale, it is wise to change the content up when you have a new offering such as a free or discounted offer. There is no need to completely re-do your entire website as this may confuse dedicated visitors when they come to the site in search of something they had found there before.
How often to produce new content if your site is performing well in the search engines? Obviously, if your site is doing well in attracting new visitors and subscribers, you probably won't need to change your copy. However, it wouldn't hurt to tweak it here and there to keep it fresh and on the search engines radar.
Tweaking the sales copy on your site and performing maintenance is suggested. However, if you're one of the lucky ones whose copy writing produces quality leads and your sales are through the roof, then leave it and think of the old adage "If it isn't broke, don't fix it."
Blogs or Informational Site Content
How often to produce new content for you blog? If your content is in blog form, it is imperative to your readers to have fresh content an either a daily basis, every other day or weekly. A blog is something where readers want and wait for new content to be published. You need to keep this content as current as you can so in order to keep and increase your readership.
As for informational sites and article marketing techniques, the more information you can give visitors and potential customers, the better. Search engines love fresh content and so does your audience. Remember the number one rule on how often you should produce new content: Keep the quality content they've come to know and love coming and they'll keep coming back again and again.